Episodes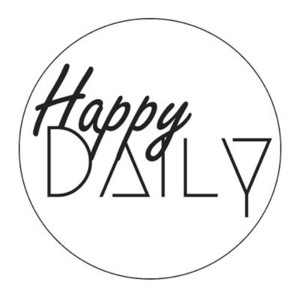 Tuesday Dec 08, 2020
Tuesday Dec 08, 2020
Ami Is Back and More About Vaccines

Ami Blackford returns after an extensive absence, and it's like she
never left.

She tells us about some of the things she learned during the move she
made with her husband, Lance, into a new home during that time away.

We also read a couple of emails from listeners in response to last
week's show about vaccines.

Deborah writes:

"Many thanks to both you and Louis for the fascinating discussion on
yesterday's show.

"Also very remiss of me not to have thanked you both for the in-depth
answer to my question last week, it was very much appreciated.

"Yesterday's show took me to so many fascinating places it's hard to
know where to begin so please forgive the length of this message! 


"Firstly the discussion of Carolyn Myss's work (I believe that's the
correct spelling) was so interesting and it very much brought to mind a
show you did a couple of years ago, I think it might possibly have been
with Joel in which he described the placebo effect; giving the example
of a friend of his who had been misdiagnosed with a terminal disease and
within a week was in such a physically debilitated state he was on the
point of dying and was then told that he had been misdiagnosed and made
a complete recovery.

"The energy work of Dr Myss is of course reminiscent of that of Rita and
Linda, how wonderful to have your two very own exponents of this
massively important & interesting area.

"Of course, as they are always saying, we all have this innate ability
and will eventually realise this as they are always encouraging us to do.

"Yes, of course, the pro and anti-vaccine stances reduce us to such an
elemental duality when we should be "pro probing" as you so eloquently
put it.

"And yes energetically it makes total sense that the vaccine would work
for those who believe in it and likewise Louis was right in that
energetically we should also be able to counteract energetically the
effects of anything that is physically put into us.

"Maybe I shouldn't be arguing for my limitations, as Abraham might say,
in voicing that this is a stumbling block for me because I don't feel
that my vibration is such that it could yet dominate the fear that not
having a choice in the matter generates within me and the feeling that
our bodies' sovereignty should not be assaulted.

"Another thought the discussion generated was that of us as the
microcosm of the macrocosm which in and of itself is a whole subject
area… I also feel that medical doctors should be recompensed for not
giving out drugs!

"I worked as a professional diver for years in Mexico and was horrified
at the amount of drugs that fit, young people, the vast majority from
the U.S., put down on their medical waivers.

"They fairly rattled as they jumped off the dive boat.

"The UK is, of course, slavishly following suit.

"And yes, it is inconceivable yet true that we put our bodies in the
hands of medical doctors who, to cite just one area … nutrition, are
following a tiny amount of advice based on an outrageously erroneous
food pyramid.

"Just the fact that the health industry could ever be conceived of as a
business model based on profit is, in and of itself, totally mind blowing.

"I loved Louis's example of the book, "Dead doctors don't lie".

"So interesting that even such an advanced creator as Louis still has
physical issues to overcome, even Esther has her own.

"Of course. we all do. We are still within this dimension.

"That's also a big part of the beauty of being here, that sense of
excitement that Louis expresses so powerfully, because on this physical
plane we are all taking such baby steps.

"What there is for us to learn and to experience is beyond our current
comprehension, which is very bloody exciting.

"This Abraham excerpt I love and coincidentally speaks about eyesight,
everything is a product of your vibrational stance.
https://youtu.be/NP2v4L-nGak

"I guess ultimately it all comes back to TRUST that everything is
working out for me and for all of us on, as David [Strickle] would say,
this weekend break here on this beautiful earth. Aargh!

"Sorry it's so long, but you can see you inspired at least one listener!

"In huge of appreciation as always,

"Deborah"

Barbie asks:

"I want to thank you for your diligence.

"Thanks for the rampage of gratitude last week – great job!

"Can you and Louis expand on the thought behind NOT taking the new
vaccine as it rolls out? If it gives people a percentage chance of
surviving Covid, why would it be something to decline or push off
taking? This is not the first I have heard this point of view but I
still cannot understand it.

"I'm surviving Covid AND the vaccine either way but want to understand
that perspective.

"Thanks!

"Stay healthy."

Be sure to "tell a friend to tell a friend" about the LOA Today app.

The easiest way to install it is to visit:
https://www.loatoday.net/download.